CodeSpace Careers
Impact hundreds in the tech industry.
Code Coach JHB
We are launching a new class in Johannesburg at the African School of Excellence. We are looking for passionate individuals who can teach a class of learners about HTML, CSS and JavaScript. Candidates are expected to be authentic and have a desire to collaborate and grow with those around them.
Tutor
CodeSpace is growing rapidly and so is our team. We are looking for a passionate tutor who can help students with their web development projects. The selected candidate is expected to be highly patient, detail-oriented, and friendly.
PHP/MySQL Teacher
What you will do:
Teach a small interactive web development class, focussing on PHP/MySQL lessons. Develop one of CodeSpace's many web portals. This is your opportunity to keep your skills sharp. Refine lessons and assessments. Deliver an engaging learning experience. Ensure learning outcomes are recorded for each student.
What you need to know:
You should be able to explain concepts in a simple way, and know how to lead a class. Prior coaching/training experience required. Mid or senior level PHP/MySQL developer. Excellent interpersonal and leadership skills.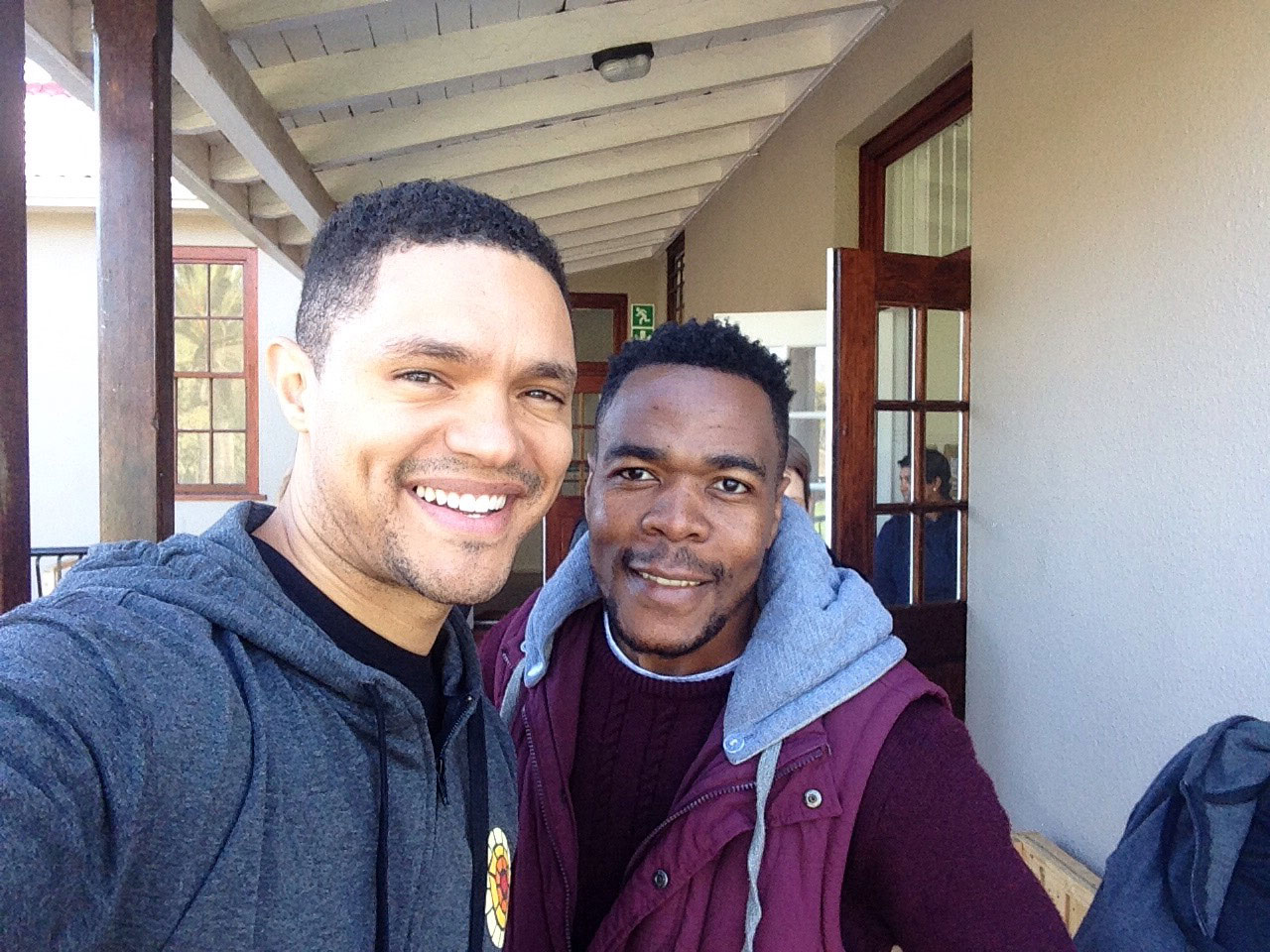 Trevor Noah and CodeSpace Lead Facilitator, Nathan Banda.
(Taking a selfie during a short break from the CodeSpace Academy coding class)
What do we look for in a team member?
1. Passion for education
2. Collaborative mindset
3. Ability to partake in office banter
4. Core strength
5. Grit and tenacity
Our vision and values
We ensure that every learner in our program feels challenged and supported in their learning; that each learner realises their potential to manifest change.
We believe in the strength of the collective: one person's success is everyone's joy; one person's failure requires everyone's support.
We believe each learner has the potential to be responsible and respectful. We will not tolerate a failure to accept responsibility nor a lack of respect for others.
We are committed to an equitable society and creating a racially and culturally diverse learning environment.