What you will do
Discuss assigned duties with classroom teachers in order to coordinate instructional efforts.
Assist students in finding answers and solutions.
Report any queries or concepts that students don't understand.
Deliver an engaging learning experience.
Ensure learning outcomes are recorded for each student.
Present subject matter to students under the direction and guidance of teachers, using lectures, discussions, or supervised role-playing methods.
Work with students individually or in small groups to help them master assignments and reinforce concepts presented by teachers.
What you need to know
How to teach. You should be able to explain complex concepts in a simple way, and know how to lead a class. Prior tutoring/training experience required.
How to communicate. Team members should have excellent interpersonal and leadership skills.
How to code in HTML, CSS, and JS. You should have a solid grounding in implementing compliant HTML and the ability to write custom styles in CSS. The ability to write some custom javascript is recommended.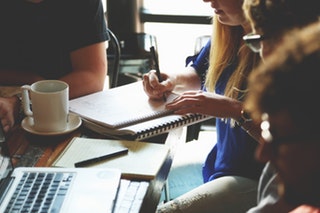 Employment type: Contract.
Remuneration: Market-related CTC.
Open to all genders.
Candidates must provide police clearance.
Please send your CV, portfolio (if you have one) and cover letter to academy@codespace.co.za